Affordable Housing Projects
HOME FUNDS PROGRAM
Preserving Structures, Protecting Neighborhoods, Promoting Home Ownership
Wabash Valley Trust is a Community Housing Development Organization working with the City of Lafayette's Community Development Department.  Using HOME Funds administered through the Lafayette Housing Consortium, WVTHP purchases houses in historic districts and older neighborhoods to rehabilitate, being sensitive to the historic features of the structures.  The houses are sold to Low/Moderate Income individuals or families.  A prequalification form, an income chart, and more information about the program are available by contacting WVTHP.
CURRENT PROJECTS
1720 MORTON STREET, LAFAYETTE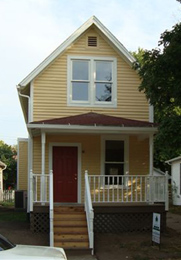 THIS PROPERTY HAS BEEN SOLD!

This property is located 1720 Morton St. We are asking $68,000 and will provide $14,999 down payment assistance to qualified buyers.
This is a story and a half, 2 bedroom, 1 bath house, 1096 square ft. with a basement total rehab. Located within Lafayette school district.
206 RAILROAD STREET, BATTLE GROUND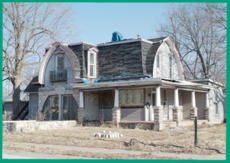 Start Date: Current
Projected End Date:  April 2010
HOME Funds:  $150,012
THIS PROPERTY HAS BEEN SOLD!
WVTHP and Chris Tabor of CAT Construction are partnering to restore this 1880's Second Empire home.  The structure is being divided into a two-unit rental.  One unit will be a one bedroom and the second a three bedroom and will be available for qualified individuals or families.   For more information contact WVTHP.